Middlechurch Home of Winnipeg
---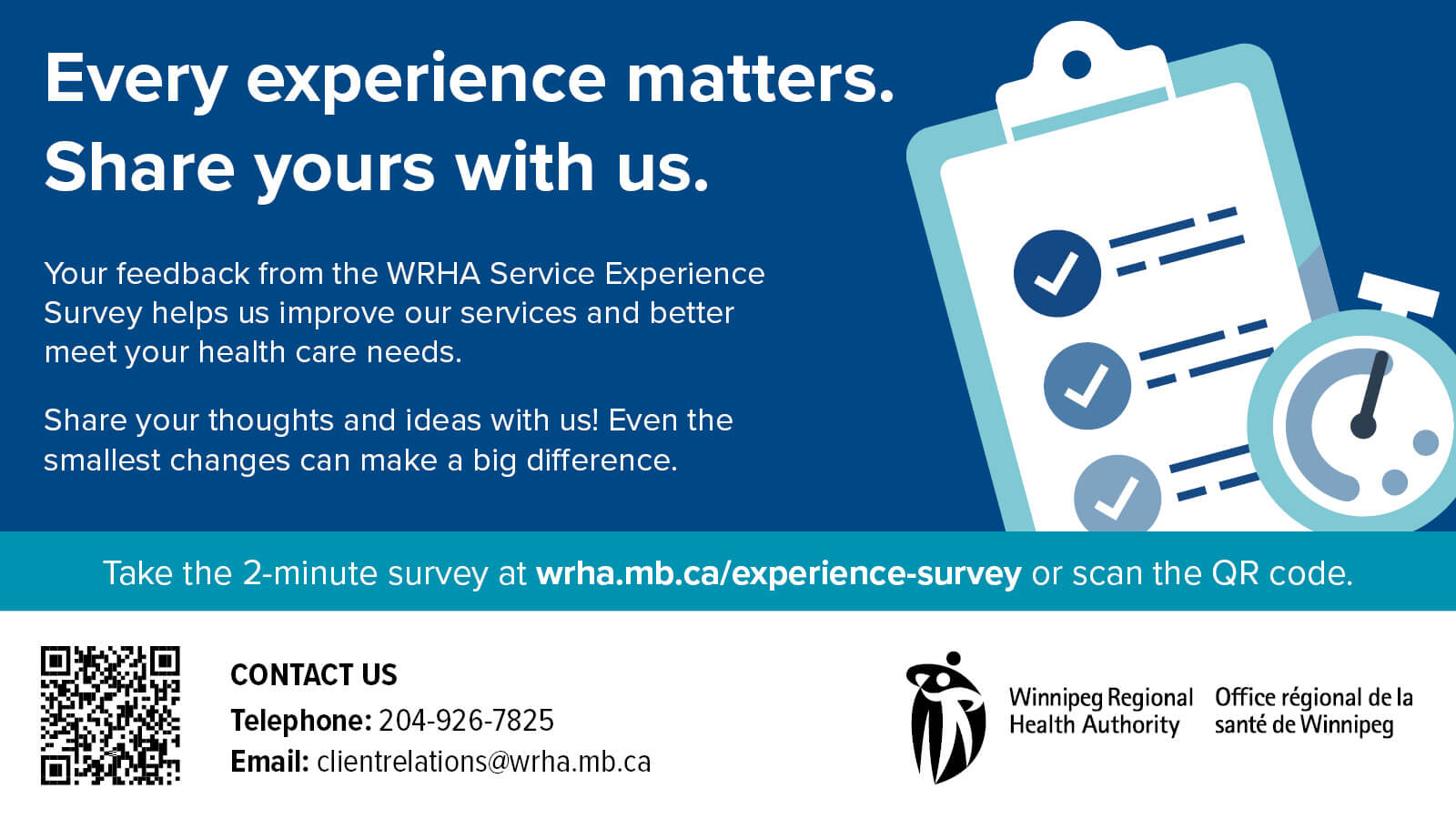 ---
National Nursing Week 2022
May 9 – May 15, 2022
We hope you take some time this week to celebrate Nation Nursing Week. Thank you to our nurses for their incredible work and dedication. We see you answer the call to provide care with commitment and leadership.
---
Urban/Hometown Green Team Program
May 13, 2022
The Middlechurch Home of Winnipeg is accepting applicants for the Urban/Hometown Green Team Program. If you are interested you can apply on the Shared Health/WRHA employment website for student and youth employment opportunities.
---
Visiting Hour Change
April 26, 2022
Dear Residents and Families:
Our visiting hours will be as shown below with the following guidance:
There can be a maximum of two persons from the same household in a resident's room at a time.
A child under the age of 13 may visit with an adult (either designated caregiver or general visitor).
Visits are to occur in the resident's rooms only.
Masks (fully covering the nose and mouth) and eye shields must be worn at all times.
Physical distance of 6 feet should be maintained as much as possible.
No food or drink will be permitted while visiting, unless you are providing meal assistance to your loved one.
If designated family caregivers or general visitors are not following these protocols, their visitation access will be revoked.
Visits in the All Season Shelter can be booked by calling 204-336-4101.
Off-site visit requests can be made by contacting the Social Worker.
Guidelines may be adjusted in the event of a COVID-19 outbreak on a unit and exceptions may be made for compassionate or end of life care reasons.
| | |
| --- | --- |
| Day | Hours |
| Monday | 9:00 am – 7:30 pm |
| Tuesday | 9:00 am – 7:30 pm |
| Wednesday | 9:00 am – 7:30 pm |
| Thursday | 9:00 am – 7:30 pm |
| Friday | 9:00 am – 7:30 pm |
| Saturday | 9:00 am – 7:30 pm |
| Sunday | 9:00 am – 7:30 pm |
Please coordinate with family members/other visitors who may visit to reduce the chance of being denied entry if others are already visiting. Only 2 persons can visit in the resident room at a time.
---
COVID-19 Outbreak Status
May 2, 2022
| | |
| --- | --- |
| Unit | Status |
| B1 | GREEN |
| B2 | GREEN |
| A1 | GREEN |
| A2 | GREEN |
| D1 | GREEN |
| D2 | GREEN |
| N1 | GREEN |
| N2 | GREEN |
| S2 | GREEN |
All residents within the Home are being closely monitored for any signs and symptoms. We continue to work closely with WRHA Infection Prevention and Control.
---
Congratulations Tracy!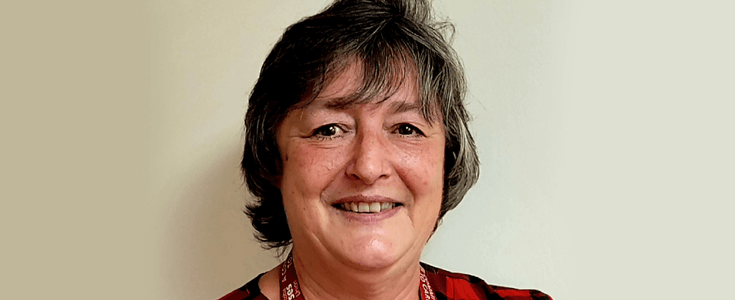 Tracy Barker
Long Term Care LPN, Middlechurch Home of Winnipeg
Middlechurch Home is a home where dignity, respect and excellent care live. I have had the privilege of nursing at this facility for the last 20 year and I continue to have the same passion today as when I started. My approach to the job centers on treating each resident as an individual, involving them in their care, and treating them as I would want my family members to be treated. I have acquired a wealth of knowledge and experience while working here and continue to learn each day.
Long term care provides me with the opportunity to care for members of the most vulnerable population. It gives me the opportunity to establish and maintain relationships with not only the residents, but their families as well. I find it very rewarding that these residents and their families allow me the opportunity to care for them throughout this part of their life and, often, at the end of life.
Helping the residents and their families through the good times, and some not-so-good times, is the HEART of nursing, and I am so honored to be part of their life journey.
---
Middlechurch Home of Winnipeg
The Middlechurch Home of Winnipeg is a 197 bed Long Term Care Facility. It is located in the Northwest area of Winnipeg on the south side of Balderstone and on the west side of the Red River at 280 Balderstone Road In West St. Paul.
All the rooms and our entire facility is a smoke-free environment.
We believe that all residents of the Middlechurch Home of Winnipeg deserve respect, high quality care and service, open communication, privacy and much more. We believe that Middlechurch Home of Winnipeg is each Resident's Home and will be a community of belonging and hope, built on caring and nurturing relationships.
The Middlechurch Home of Winnipeg is committed to coordinate and deliver safe and caring services that promote health and well-being.