Middlechurch Home of Winnipeg
---
Holiday Season Gifts
November 26, 2021
As the holiday season approaches and we plan to celebrate Christmas this year, we remind families that bring gifts to the home four our residents and staff is acceptable. The gifts must be in wipeable packaging. Any food and goodies must be packaged in individual packaging if gifting to staff.
From all of us at the Middlechurch Home of Winnipeg, we wish you, your loved ones, and family the very best during this Holiday Season.
---
Congratulations Tracy!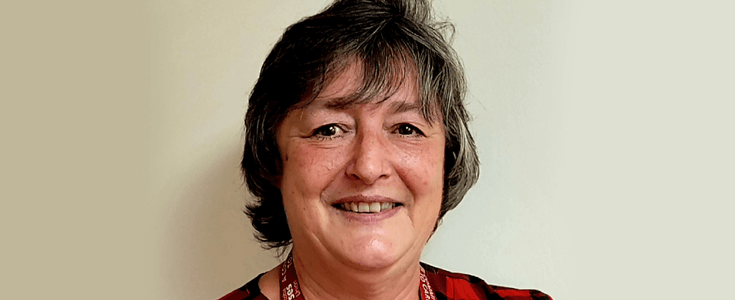 Tracy Barker
Long Term Care LPN, Middlechurch Home of Winnipeg
Middlechurch Home is a home where dignity, respect and excellent care live. I have had the privilege of nursing at this facility for the last 20 year and I continue to have the same passion today as when I started. My approach to the job centers on treating each resident as an individual, involving them in their care, and treating them as I would want my family members to be treated. I have acquired a wealth of knowledge and experience while working here and continue to learn each day.
Long term care provides me with the opportunity to care for members of the most vulnerable population. It gives me the opportunity to establish and maintain relationships with not only the residents, but their families as well. I find it very rewarding that these residents and their families allow me the opportunity to care for them throughout this part of their life and, often, at the end of life.
Helping the residents and their families through the good times, and some not-so-good times, is the HEART of nursing, and I am so honored to be part of their life journey.
---
Visitation Policy – Effective November 15, 2021.
November 4, 2021
Manitoba is now experiencing the fourth wave of COVID-19 and the beginning of the flu season. The need to protect the residents of The Middlechurch Home of Winnipeg from COVID-19 continues to be a priority. With the support of the leadership team of The Middlechurch Home of Winnipeg, all visitors and designated family caregivers will need to show proof of full vaccination to visit in resident rooms. The outdoor visitation tent is now closed and the courtyard will be closed. Visits in the public areas of The Middlechurch Home of Winnipeg are not permitted. All indoor visits are limited to the resident rooms.
These changes will be in effect November 15, 2021. Designated Family Caregivers who are not vaccinated for COVID-19 can book visitation in the All Season Visitation Shelter by calling Charlene at 204.336.4101.
Designated Family Caregivers, who are fully vaccinated, will need to provide proof of vaccination (vaccination card or digital QR code) and identification when being screened to enter the Home.
Exceptions will be made for visitation for residents receiving end of life care.
We would also like to remind all visitors that masks must be worn at all times (covering nose and mouth) and visitors are not to eat while visiting.
Thank you in advance for your ongoing cooperation and support of our efforts to keep our residents, visitors and staff safe.
You can help us make visits safe and enjoyable for everyone by following these guidelines and doing your best to follow them while at The Middlechurch Home of Winnipeg. Thank you.
---
New Visitation Hours
September 10, 2021
Visiting Hours beginning Monday, September 13, 2021:
| | |
| --- | --- |
| Day | Hours |
| Monday | 8 am – 8 pm |
| Tuesday | 8 am – 8 pm |
| Wednesday | 8 am – 8 pm |
| Thursday | 8 am – 8 pm |
| Friday | 8 am – 8 pm |
| Saturday | 8 am – 8 pm |
| Sunday | 8 am – 8 pm |
Please coordinate with family members/other visitors who may visit to reduce the chance of being denied entry if others are already visiting. Only 2 persons from the same household can visit in the resident room at a time.
The required use of personal protective equipment (PPE) remain unchanged.
General visitors, who are not fully vaccinated, or general visitors for unvaccinated residents' may book outdoor visits by calling Charlene at 204.336.4101.
To request approval for a short absence visit for a resident, please contact the Social Worker. Requests must be 24 hours in advance Monday – Friday.
With these changes, we ask you to please be patient with the screening process as there may be delays.
Visiting hours are subject to change pending public health direction.
Thank you for your continued support, patience and understanding.
---
Middlechurch Home of Winnipeg
The Middlechurch Home of Winnipeg is a 197 bed Long Term Care Facility. It is located in the Northwest area of Winnipeg on the south side of Balderstone and on the west side of the Red River at 280 Balderstone Road In West St. Paul.
All the rooms and our entire facility is a smoke-free environment.
We believe that all residents of the Middlechurch Home of Winnipeg deserve respect, high quality care and service, open communication, privacy and much more. We believe that Middlechurch Home of Winnipeg is each Resident's Home and will be a community of belonging and hope, built on caring and nurturing relationships.
The Middlechurch Home of Winnipeg is committed to coordinate and deliver safe and caring services that promote health and well-being.