Middlechurch Home of Winnipeg
---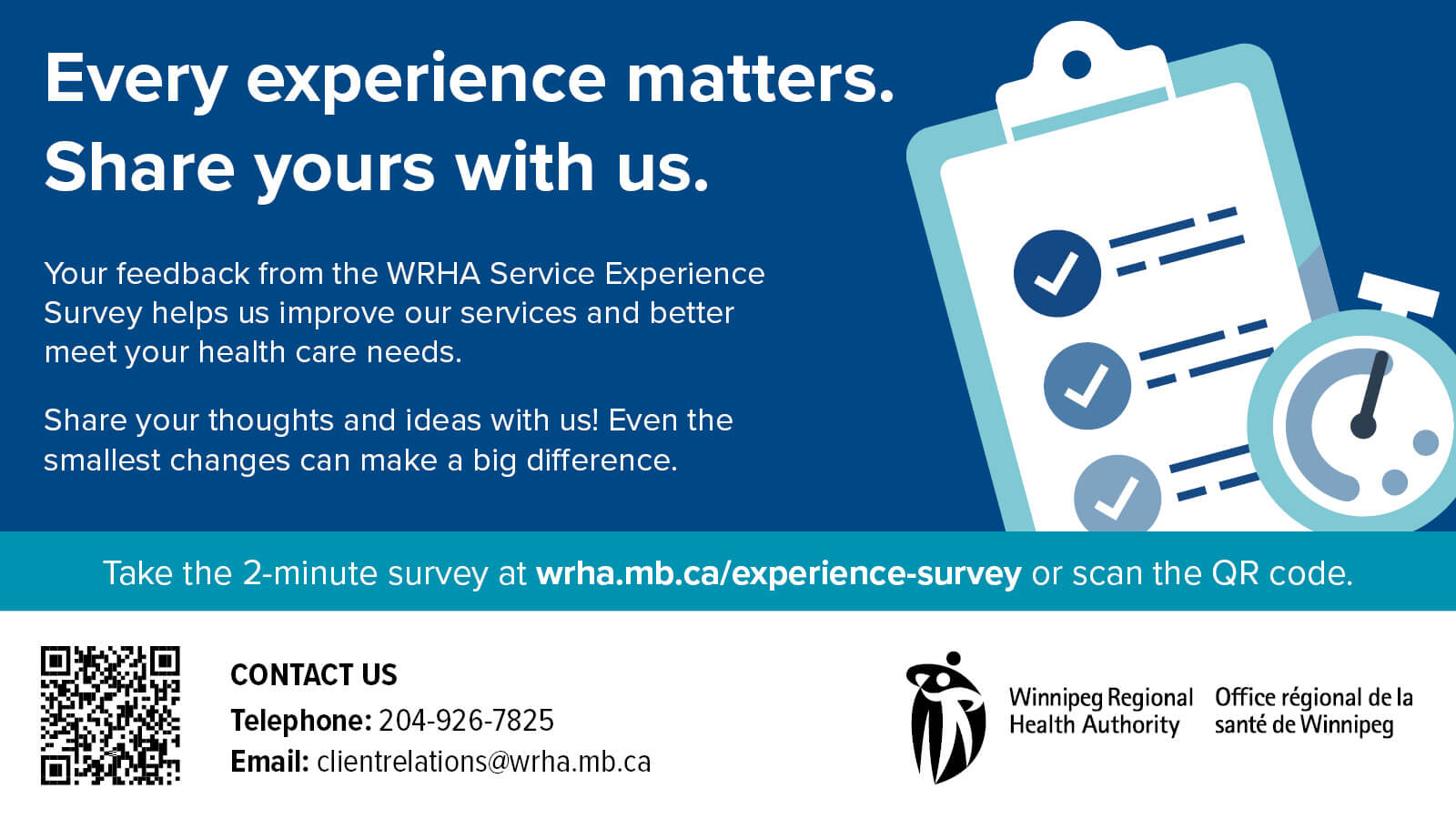 Our Site/Service is : Continuing Care Site/Service: Long Term Care Site: Middlechurch Home of Winnipeg
---
Middlechurch Voicemail System – Planned Maintenance Update
November 16, 2023
We are pleased to announce that the installation of a new phone system has been completed at the Middlechurch Home of Winnipeg.
Thank you for your time and understanding.
---
Middlechurch Voicemail System – Planned Maintenance Update
November 10, 2023
BellMTS will be on-site installing and configuring the new Phone system on November 15th between 9AM and 4PM.
During this time, incoming/outgoing calls will be unavailable intermittently while phone lines are migrated. Each phone line will be migrated one at a time and may be unavailable for up to 15 minutes.
We are anticipating that the telephone system and voice messaging system will be online and functional mid week of November 14, 2023.
Thank you for your time and understanding.
---
Middlechurch Voicemail System – Unplanned Maintenance Update
October 26, 2023
Please be advised that the voicemail function for facility phones is temporally down at this time. We are working on having this service up and running soon. If you would like to leave a message for any of the nursing units regarding the care of your loved one, please contact reception at 204.339.1947 and between the hours of 8:00am and 7:30pm.
Thank you for your time and understanding.
---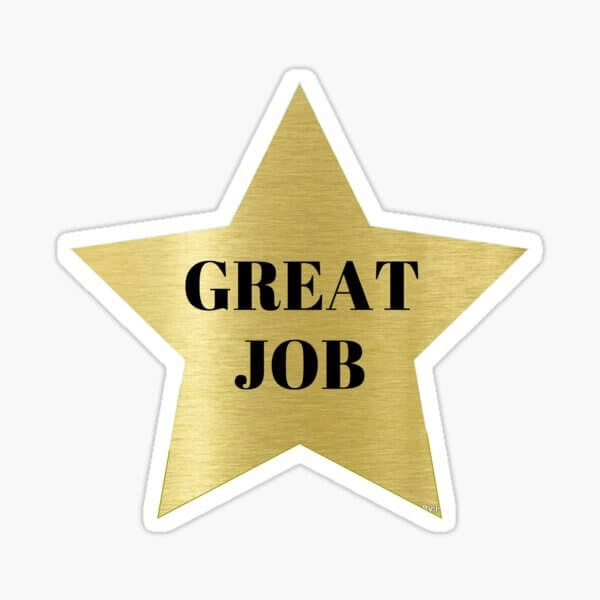 Congratulations to our STAR for September – Kim from our recreation department. Keep up the good work Kim!
---
Middlechurch Wi-Fi Access for Families
September 15, 2023
The care team at the Middlechurch Home of Winnipeg is committed to ensuring that residents and families have the opportunities to connect and communicate with each other. As a result, residents and guests at the home can connect to the MCH Guest Wi-fi Network in the Seven Oaks Lounge. Inappropriate use of the MCH Guest Wireless Network is not permitted. Please speak with reception to obtain the Wi-fi password.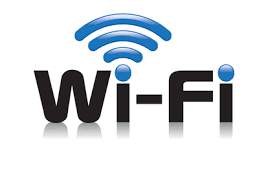 ---
Middlechurch STAR Recognition
September 6, 2023
As an organization, we are committed to recognizing the efforts of all our employees. Being recognized as an individual or member of a group provides a sense of achievement for a job well done. It demonstrates respect and acknowledges that one's work is valued and appreciated.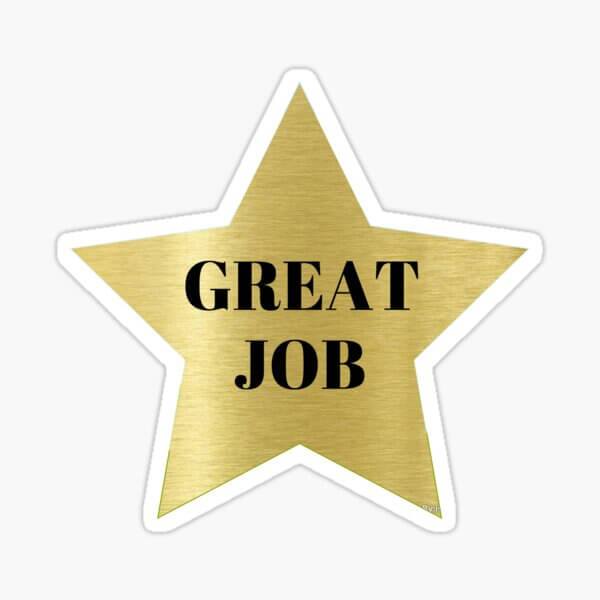 The WRHA StAR Program is an HR-lead initiative committed to meeting the WRHA Vision "We will be an organization of staff who are proud of their work and are recognized, respected and rewarded".
If you wish to give a special Thank You to a staff member who has gone above and beyond for you; you can thank them using the Star Board.
The Star Board is located in the hallway by the hairdresser.
You can fill out the staff members name and post it on the board. Each month we will draw one of the names for a prize.
---
Middlechurch Minute Newsletter – Fall 2023
September 5, 2023
A new edition of our newsletter may be found here.
---
The Invisible Guys Trio
August 30, 2023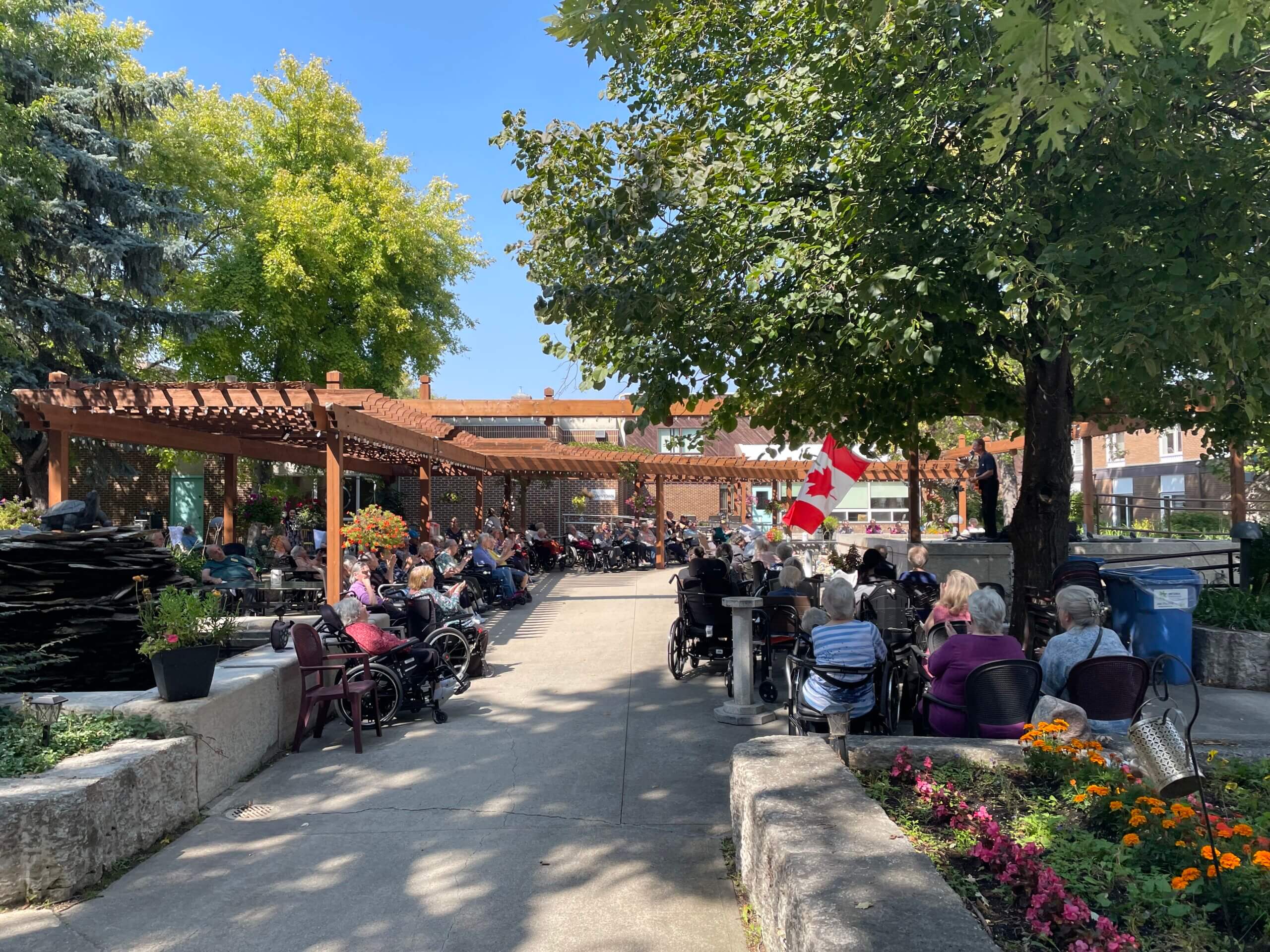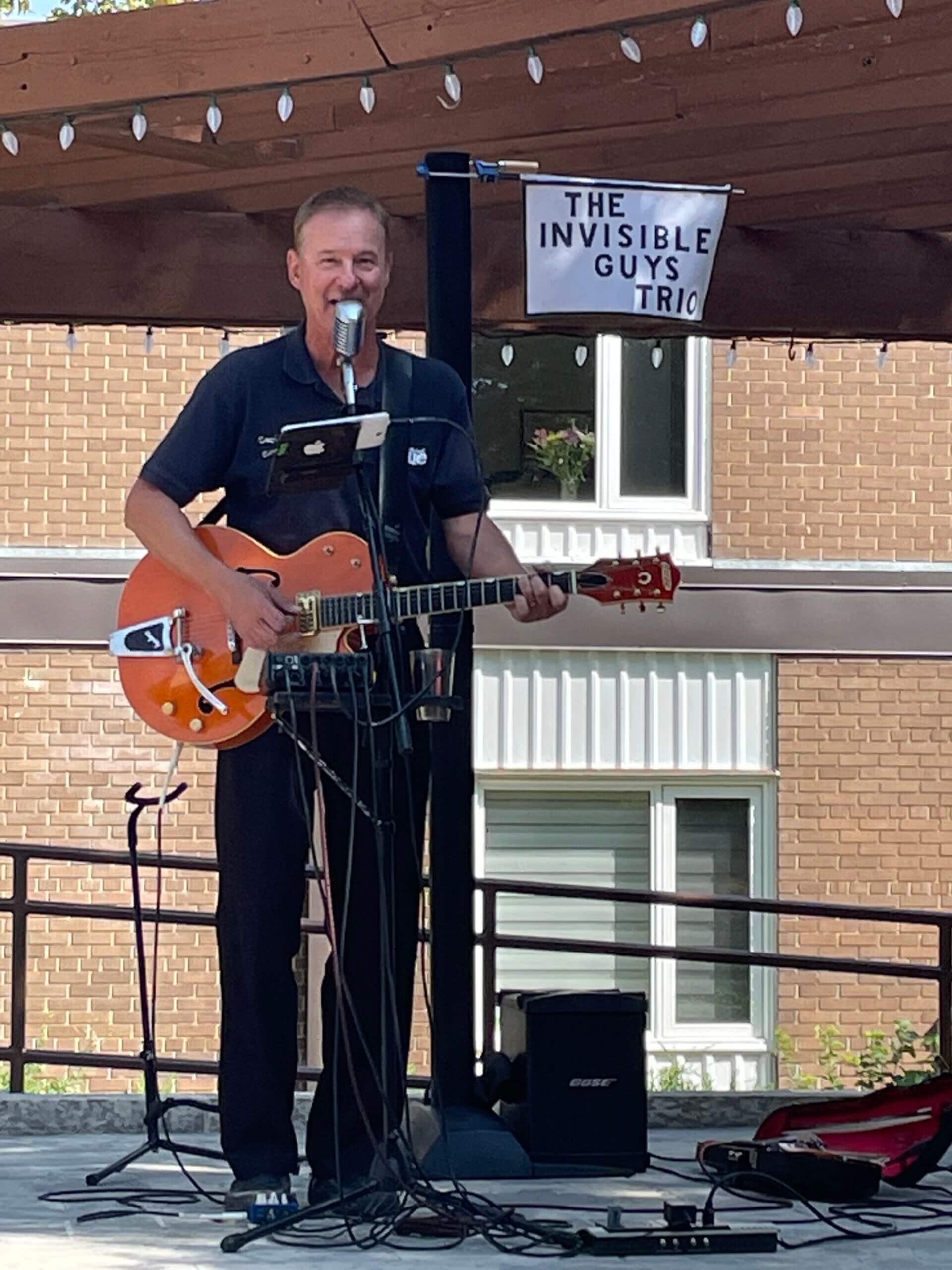 ---
Welcome Spiritual Care
August 17, 2023
The Middlechurch Home of Winnipeg is pleased to announce that we have been able to hire a full time Spiritual Care Health Care Provider as a result of funding received from the Province of Manitoba as the The Manitoba government is working towards implementing the 17 recommendations from the Stevenson review.
We now have a unique opportunity to respond to the spiritual, emotional and religious needs of our residents, their families and our staff. As we embrace our residents and nurture and care for them spiritually, we connect through:
1:1 Visitation & Support: Spiritual Care is available to provide 1:1 support visits with Residents, families & staff. Regular visits are offered, and also a request for visitation can simply be made by contacting Spiritual Care.

End of Life Care: Spiritual Care is available through the weekdays

Religious Celebrations: Services will be re-instated with community religious organizations, churches, and temples.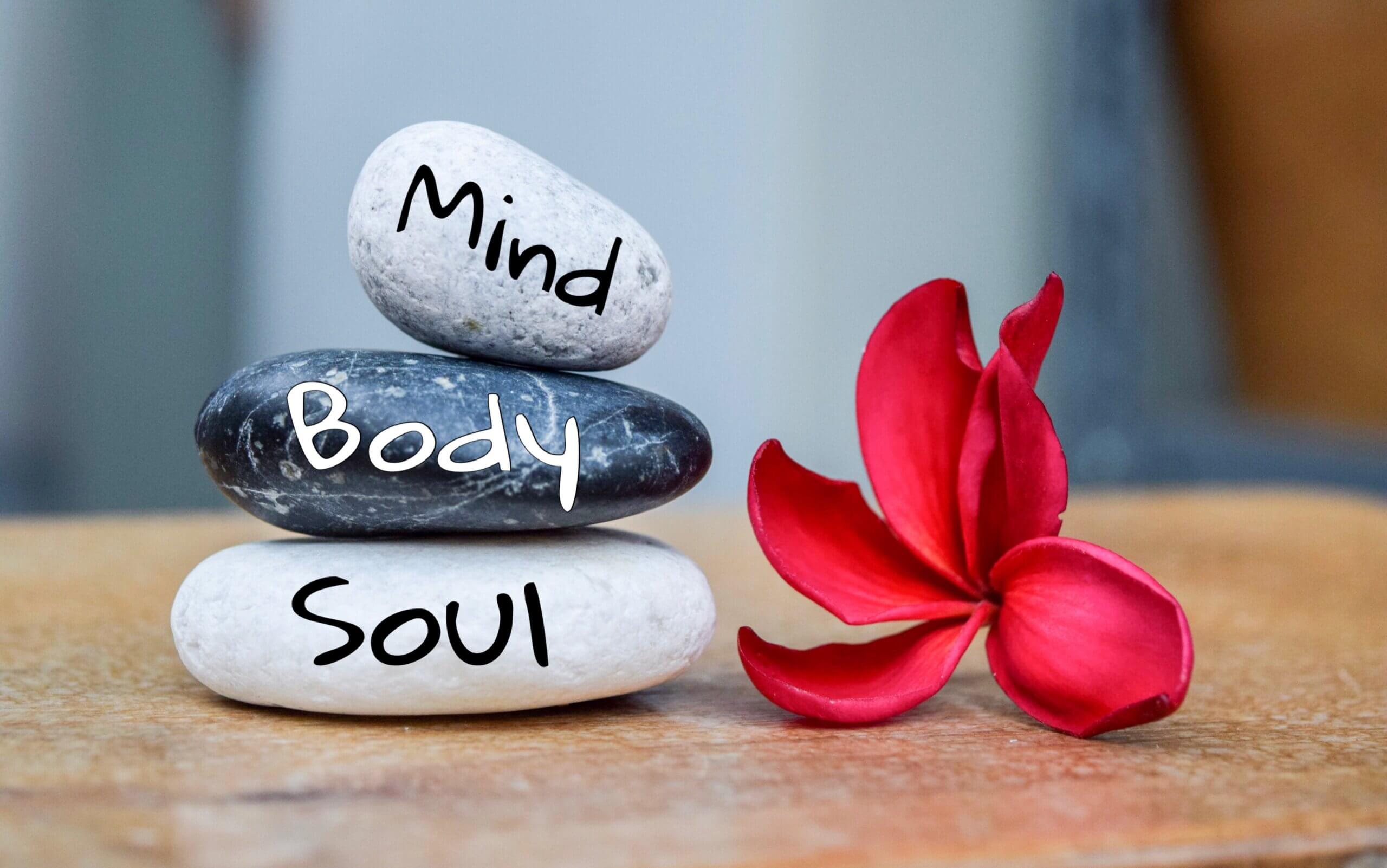 Welcome to our Spiritual Care Health Care Provider who can be reached by calling 204.366.4126.
---
The Watkins Fiddling Duo
August 9, 2023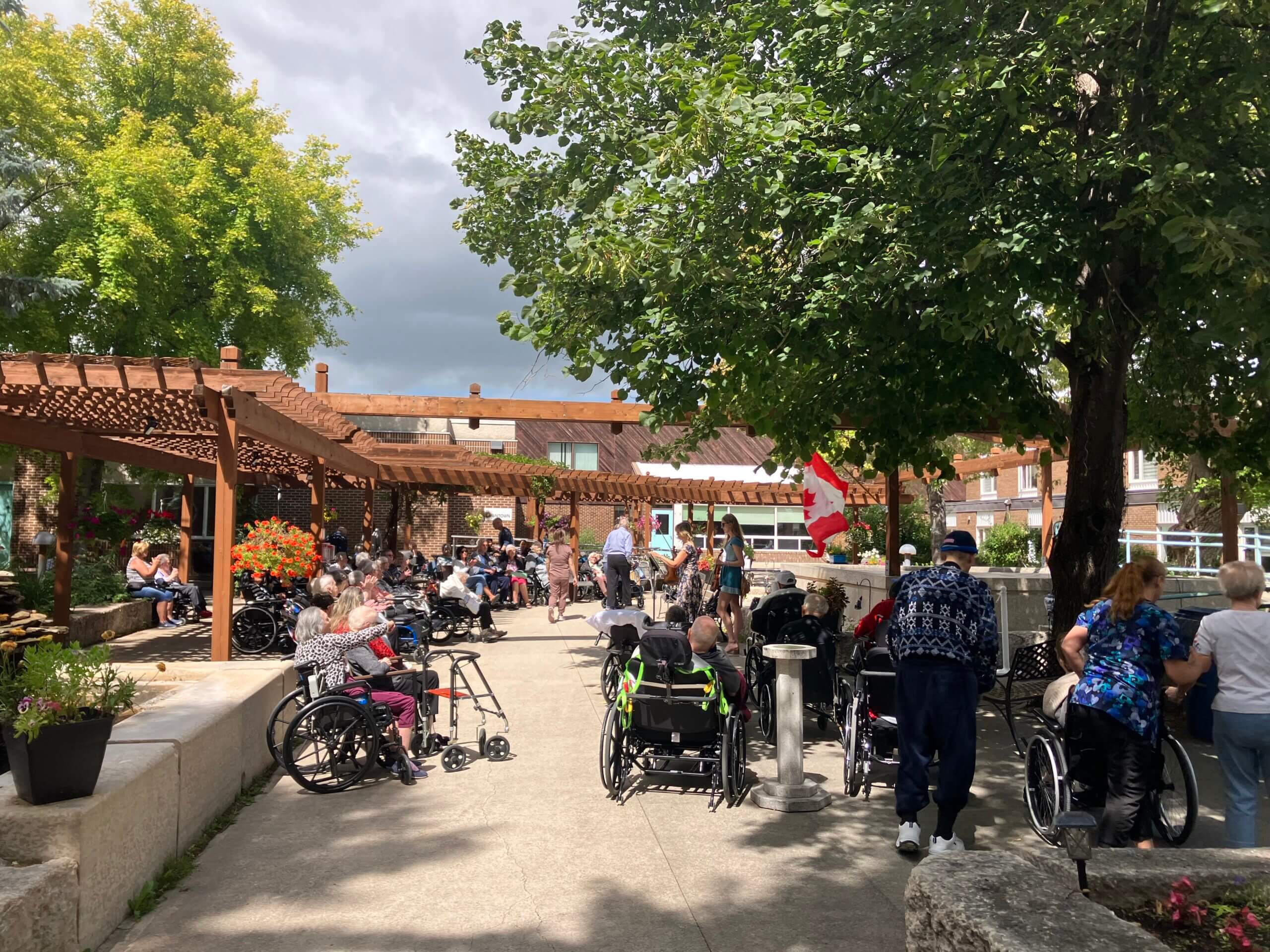 ---
Middlechurch Minute Newsletter – Summer 2023
July 5, 2023
A new edition of our newsletter may be found here.
---
Cowboy Dawn At Middlechurch
July 4, 2023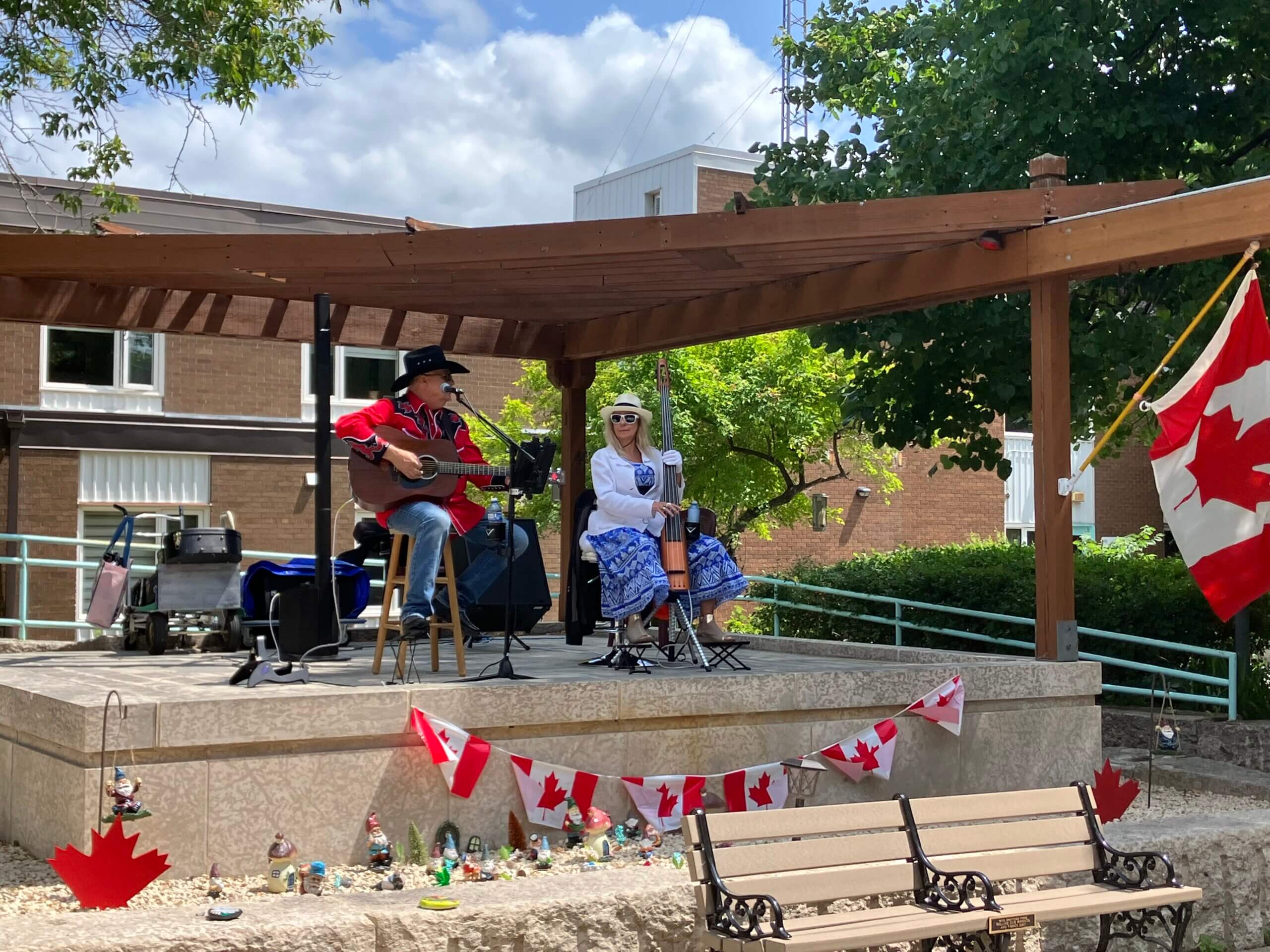 ---
Fun & Fitness at Middlechurch Home
June 28, 2023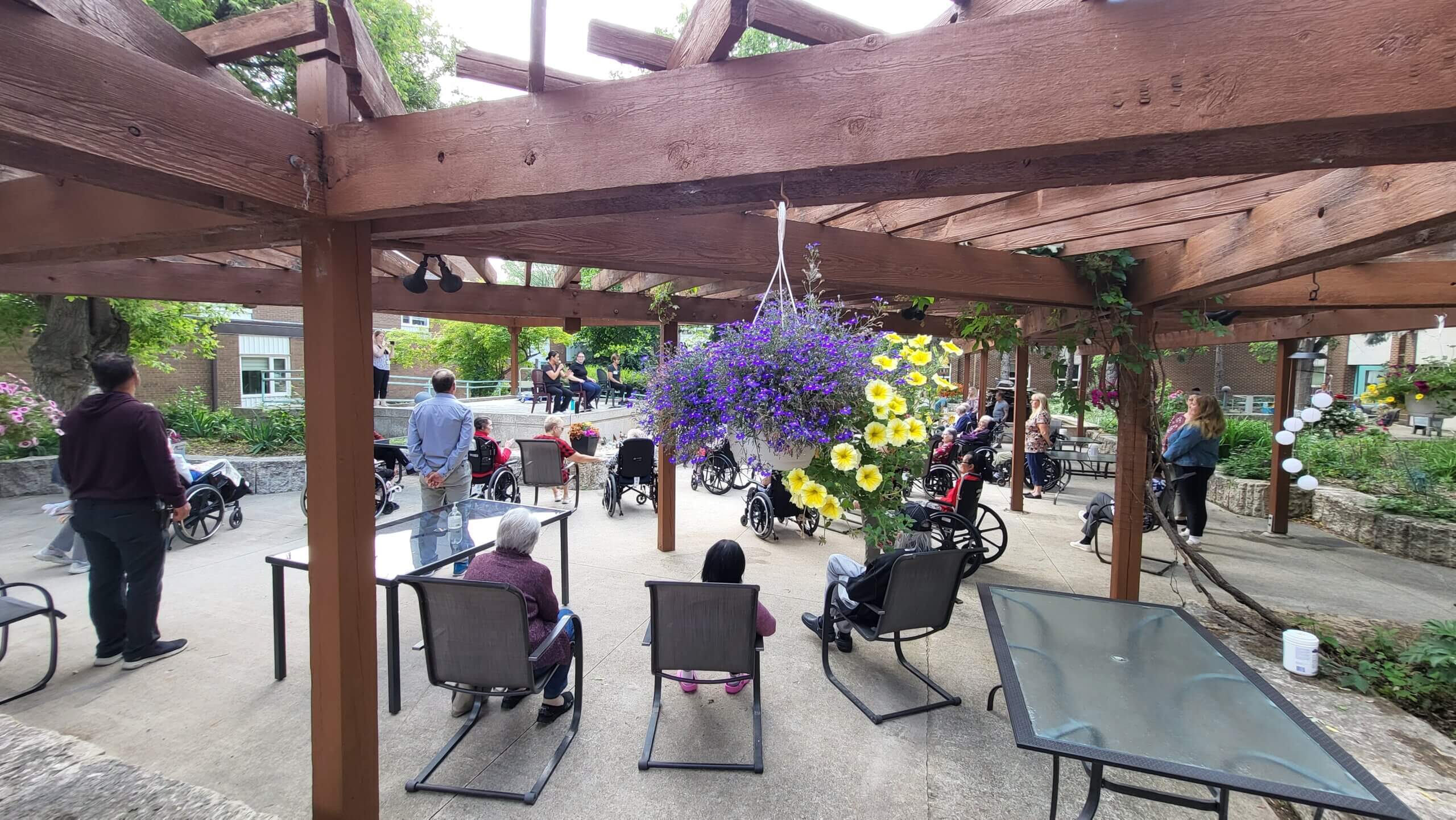 ---
Visiting Hours Update
June 28, 2023
The visiting hours have been updated to pre-COVID hours. Families and guest are welcome to visit anytime, however after 7:45pm and prior to 8:00am, you will need to contact the West One Nursing desk or ring our door doorbell for entry into and exit out of our facility. For end-of-life care, a reasonable number of visitors can visit, provided physical distancing can be maintained.
---
June 26, 2023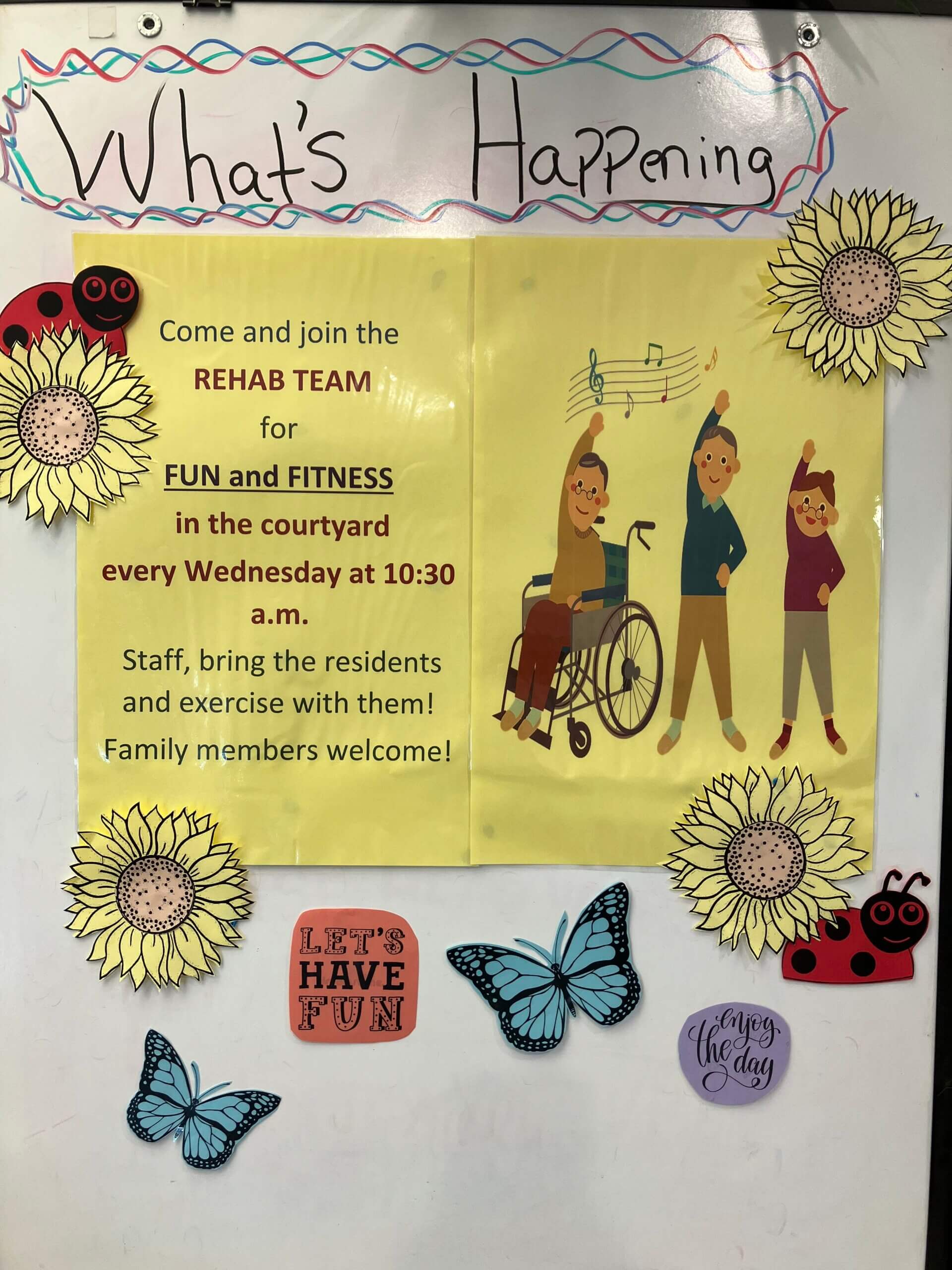 ---
Bob Fleury Concert
June 20, 2023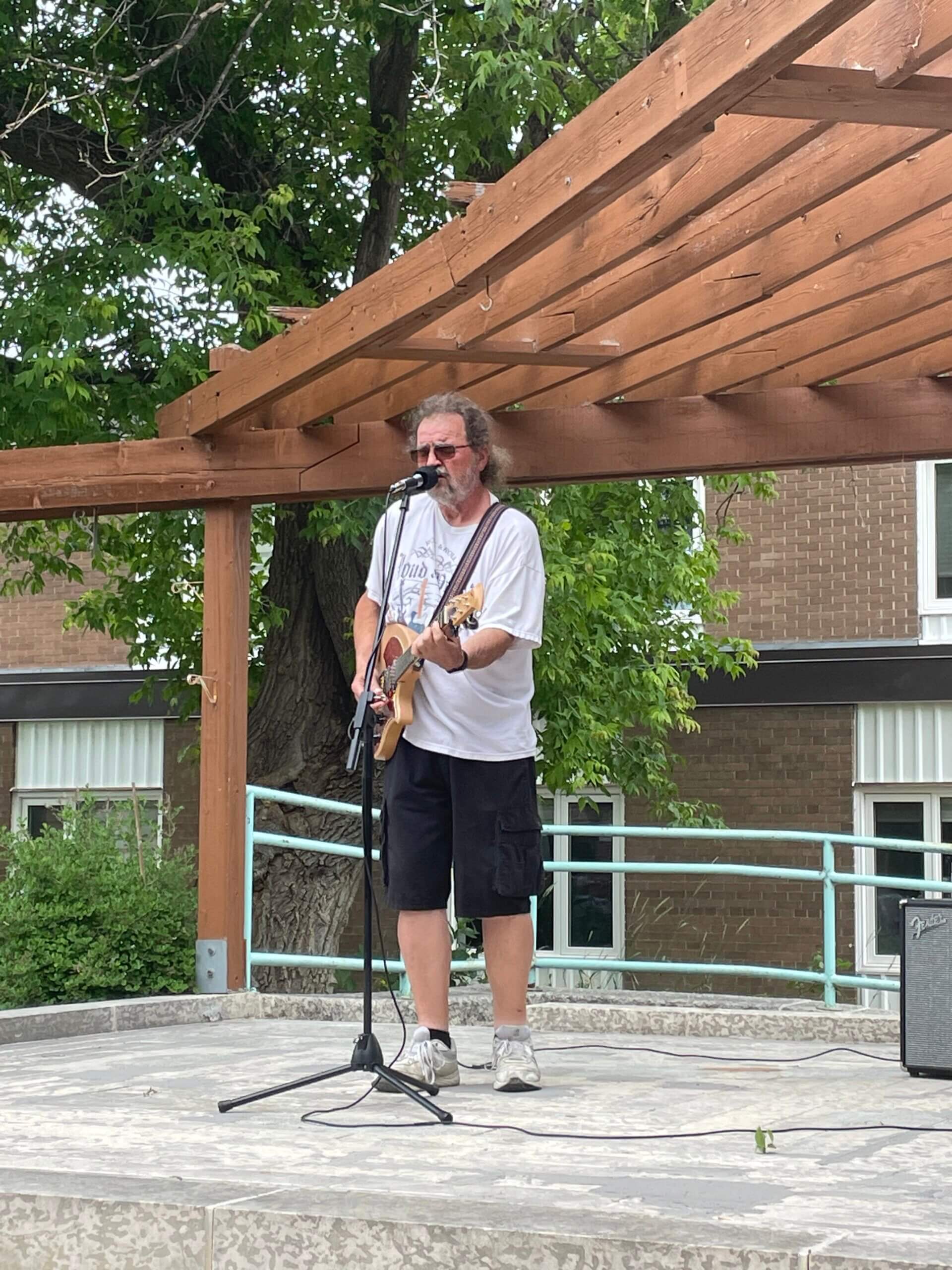 ---
Reminder
June 20, 2023
Please remember to use the yellow binder to sign out your loved one when taking them off the unit. Yellow binders are located at each nursing station whereby you can sign out to go to the courtyard or offsite. This process is in place for purpose of safety to ensure we can locate our residents and your loved ones.
Thank you.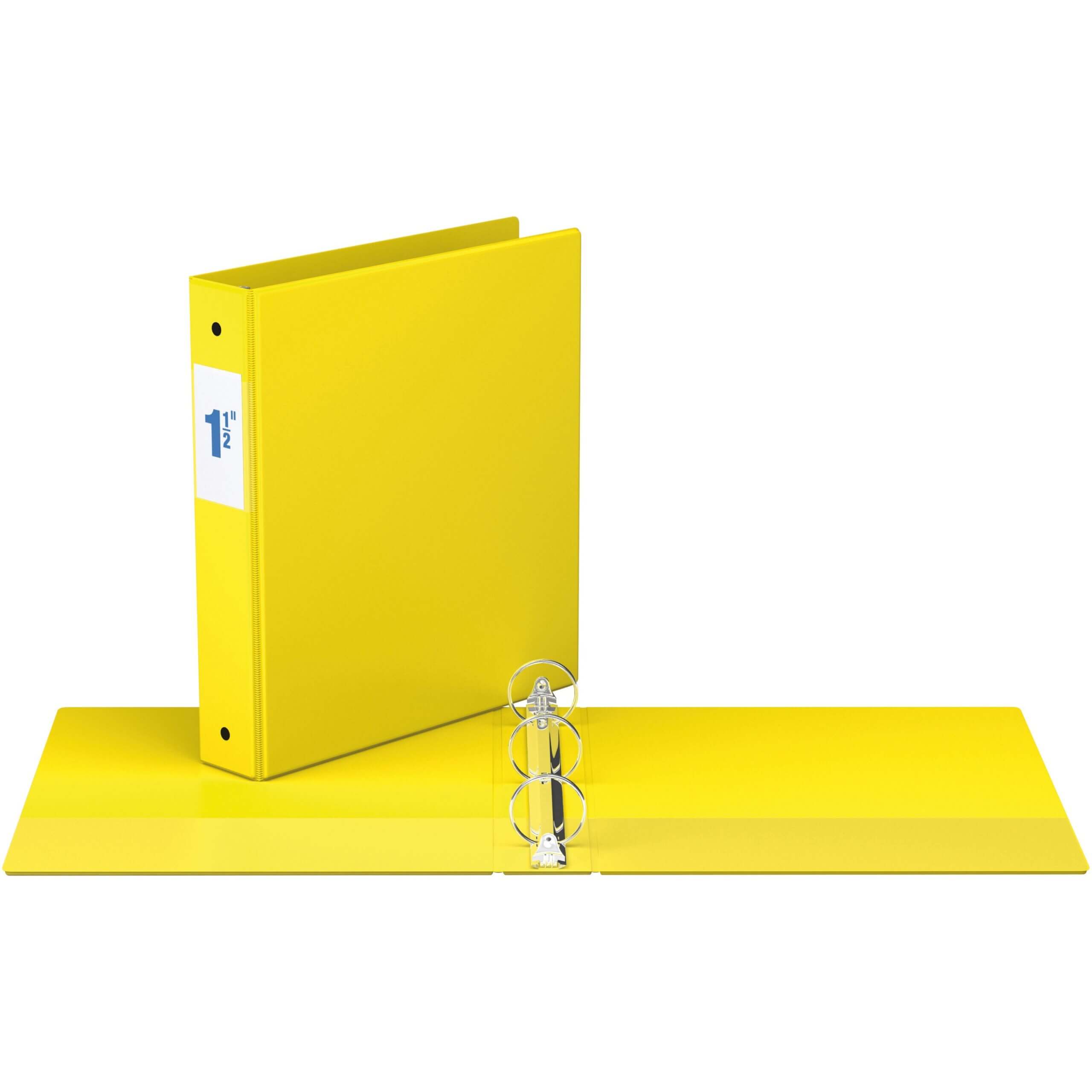 ---
Gnomes in the Courtyard
June 16, 2023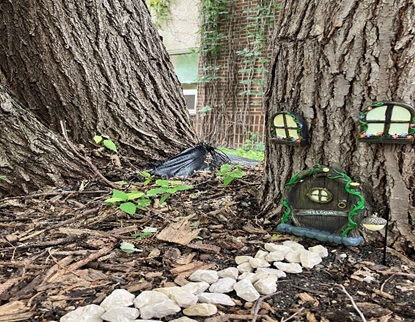 ---
Welcome our summer student – Colton!
June 9, 2023
Middlechurch welcomes Colton, a summer music student that will be starting with us On June 26th.
Listen for Colton playing music on your unit or in the courtyard.
---
Construction on Balderstone Road
June 8, 2023
We have been informed by the Municipality of West St. Paul that there will be construction on Balderstone Road. This will limit visitor parking. Please be careful when walking on Balderstone Road.
---
Courtyard Improvements
June 5, 2023
We all know instinctively that spending time outdoors is restorative and invigorating, and increases vitality. Many studies over the years have shown that getting out into nature has many benefits for the mind, body and soul for all ages, and especially in the elderly population, including boosting feelings of happiness and spirituality and energizing the body with fresh air.
We all enjoy feeling the sun on our face, a light breeze that brings the scents of flowers, and the lyrical sound of birds as they sing to each other. Our team strives every year to beautify the courtyard for all our residents. This is made possible through the generous financial support from our Resident and Family Council, various donors, and volunteers who make the courtyard a wonderful space for all to enjoy. Stay tuned for updates as we continue to add new improvements. (Photos updated: June 9, 2023)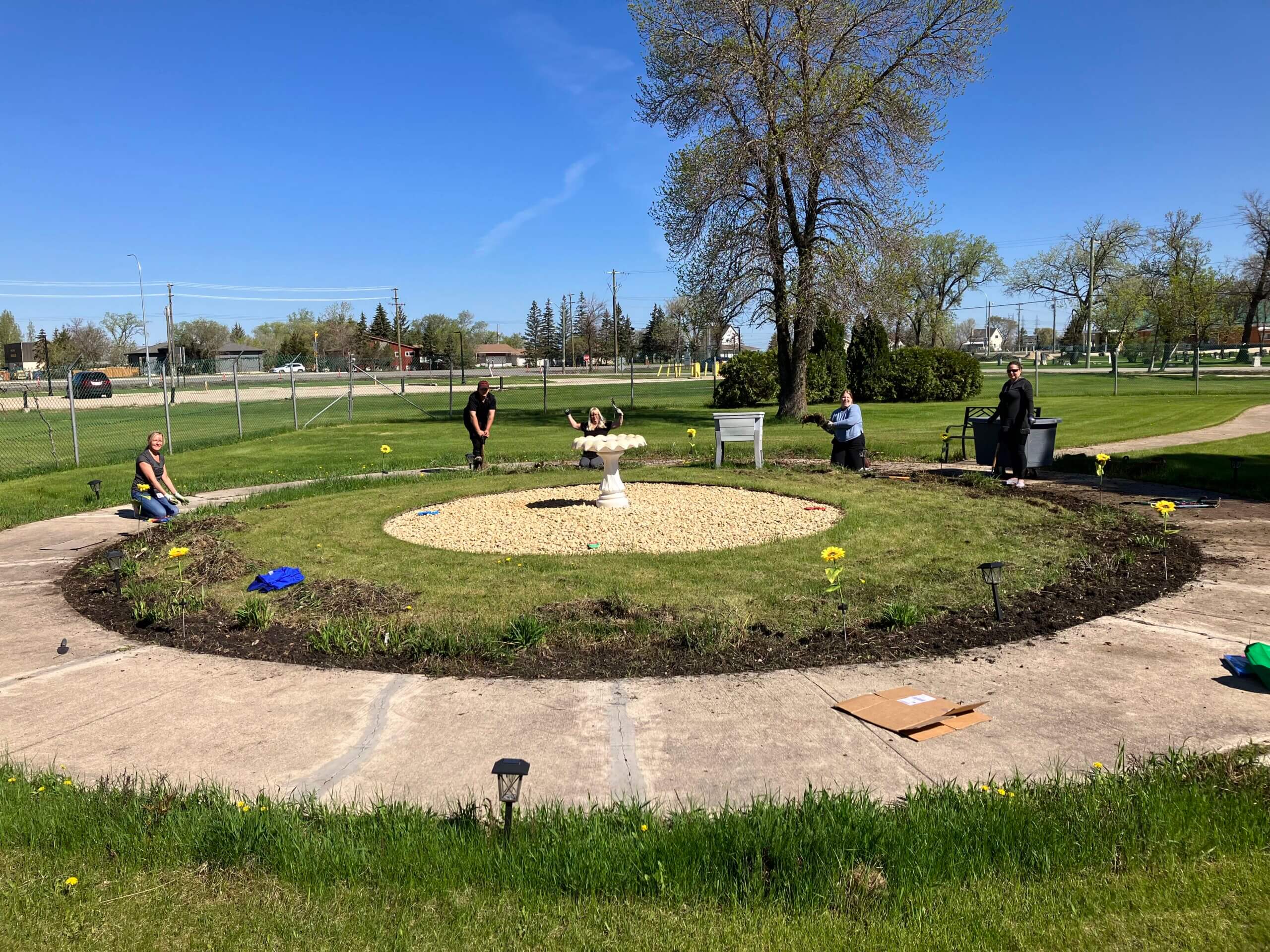 ---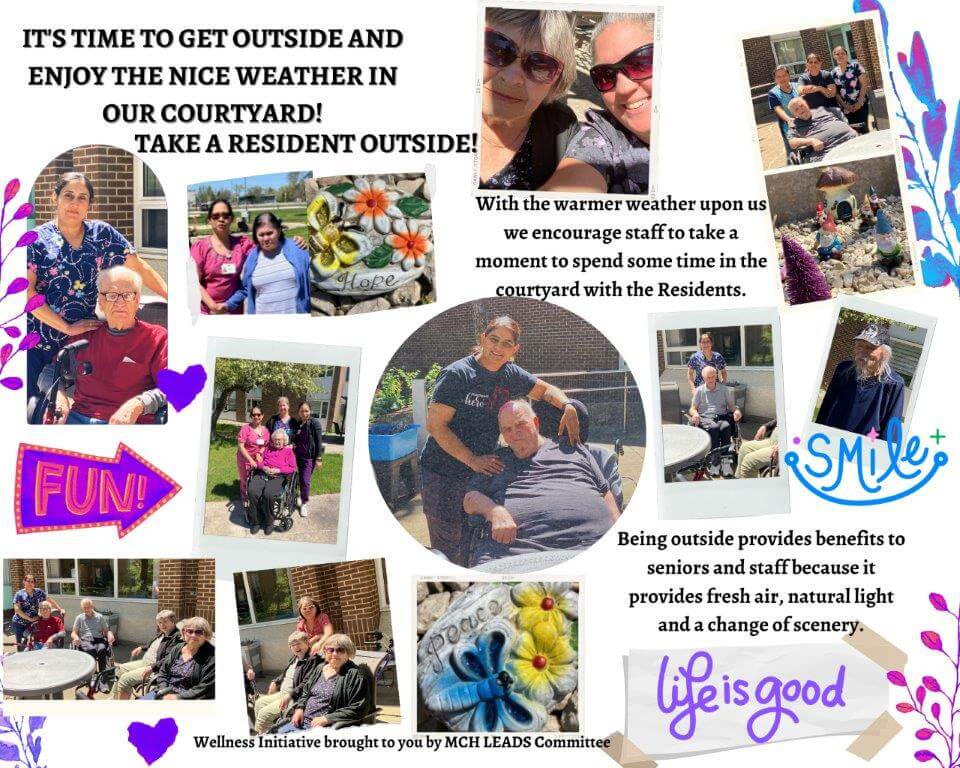 ---
COVID-19 Outbreak on West One
May 15, 2023
We have good news to share that on May 13, 2023, the West One COVID 19 precautions are now removed as we are past the incubation period and no additional residents became symptomatic. Regular visitations and recreational activities can resume.
Please do your part to prevent any viruses from coming into the home. Wash your hands and wear your masks when visiting your loved ones.
NOTE: Being COVID-19 recovered is now considered within 120 days of having the virus, it is no longer the 180 days.
---
Nursing Week: May 8-May 14, 2023: #OurNursesOurFuture
May 8, 2023
In every community and in all health-care settings, Manitoba nurses are making a difference. And while we make every effort to demonstrate our appreciation of the nurses in our lives, and on our teams, regularly, National Nursing Week is an opportunity to dedicate space and time to saying thank you.
Nurses are essential members of our health-care teams, and we are grateful for the skill, dedication, and compassion they bring to our workplaces every day.
This year's theme is #OurNursesOurFuture, highlighting the key role that nurses play in our ability to support and deliver health services for the population, as well as the many moments where they are able to positively impact a patient's health-care journey.
When you speak to a nurse about why they chose nursing as a career, you'll most often be treated to a story about an impactful moment in their life or an inspiring health-care worker that left a lasting impression. Nursing is a career choice that allows for many of these impactful moments, for the nurse and those who benefit from their care. It's never easy, but it's most often worth the effort you put in.
To all the nurses making an impact in roles that can be very tough, to those whose mentorship is inspiring the next generation of health-care providers, and to those who are just now making the decision to choose nursing as your career, thank you!
We invite all families and residents visiting our home to fill out a thank you card for our nurse and to give give the card to our receptionist so that your comments and thank you can be shared with our nurses.
---
Effective May 10, 2023 – Changes to PPE Requirements in Most Areas
May 5, 2023
Effective May 10th, 2023, PPE requirements will be lifted at Middlechurch Home of Winnipeg. We will return to PPE use according to Routine Practices and Additional Precautions. Facility staff will provide guidance to visitors on when PPE is required to be worn.
Middlechurch Home of Winnipeg is a safe and respectful environment and will remain mask-friendly for all who choose to continue wearing a mask. We will continue to provide medical masks to those who wish to continue to wear them.
In addition, residents may request that their health-care provider wear a mask while providing their care. In order to ensure the safety and comfort of our resident population, all staff are asked to comply with a resident request to wear a mask.
If you are feeling unwell, please postpone your visit until you are feeling better.
---
Courtyard Opening
April 25, 2023
Middlechurch Home is in the process of preparing the courtyard for its official opening on Thursday, April 27, 2023 (depending on the weather). The courtyard will be open daily from 8am until 730pm. Families are invited to bring their loved ones to enjoy the outdoors.
Visitation Updates.
March 16, 2023
Family and friends are encouraged to visit often and we are pleased to welcome visitors. Here are some details of what to expect when visiting here:
Visiting Hours: Visiting hours are currently from 8:00 A.M. to 7:30 P.M.
Medical Masks are mandatory. All visitors are required to wear medical masks while visiting at the Middlechurch Home of Winnipeg. Medical masks will be available at each entrance to the building. Medical masks must be worn by visitors at all times.
Limited number of Visitors. It is recommended that up to TWO Visitors visit with the patient / resident at the same time while in the facility.
Outbreaks. Only Designated Caregivers will be permitted to enter units with a COVID-19 outbreak. Exceptions may be made for compassionate or end of life care reasons. Current outbreak information will be posted on our website homepage.
Visitor Screening. Visitors are required to sign in and stop at a mask / hand sanitizing station at the entrances to the building. Posters will be placed at each station as reminders to help control the spread of infection.
Thank you for your patience and understanding when visiting.
---
Visitation Questions
March 16, 2023
You may have more questions about visiting. Here are some answers to commonly asked questions to help make your visit safe and enjoyable for everyone.
When can I take off my mask? Current Long Term Care Provincial Guidelines require that all visitors keep their masks on at all times while at Middlechurch Home of Winnipeg. Masks may be removed when in outdoor areas where social distancing can be maintained, however we still encourage you to wear a mask at all times.
Where will visits take place? Visits can occur indoors, outdoors or in the resident room. Visitation is NOT permitted in unit Dining Rooms at this time unless directed to do so by unit staff. All visitors must maintain a 2-metre physical distance from other patients, residents, visitors and staff. Please discuss any off-site visits with ward staff.
Can I help my loved one at mealtime and/ or take them off the unit? While a 2-metre physical distance from the patient or resident is recommended whenever possible, Visitors may participate in some of the daily activities of their friend or relative. If visitors would like to assist with meals, they would need to do so in the patient's or resident's room due to limited space in unit dining rooms. If a visitor would like to take a resident off the unit, we ask that they visit with them in our Seven Oaks Lounge or in our Courtyard (seasonal area). If you would like to take a resident off of our premises, please speak with ward staff.
We are planning a family celebration. Are we able to book a gathering space at MCH? At this time, we are unable to offer a gathering space for celebrations. However, we are working on being able to accommodate this request in the near future. Any updates will be posted on our website and on family boards in each ward.
Can I bring my pet to visit? Yes, pets have been welcomed back to Middlechurch Home of Winnipeg! To ensure the safety and comfort of our residents and resident animals, we have developed guidelines, and ask that all visiting pets be registered with the facility. Pets must be leashed at all times and are not allowed in dining and food preparation areas.
Visiting pet guidelines and registration pamphlets are available at the front entrance. Visiting pets must be registered with the Middlechurch Home of Winnipeg before entering the home. Please click here for the registration form.
---
Cherry Blossom
March 7, 2023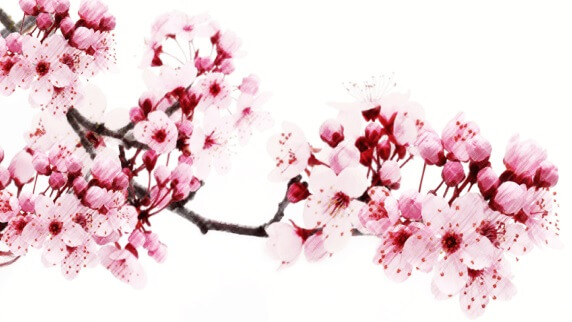 Middlechurch Home has initiated the "Cherry Blossom" program. Previously launched in other facilities, this program is designed to enhance the dignity and respect for our residents and their families at the end of life. The symbol of a cherry blossom will be displayed outside the resident's room. This serves as a reminder to staff, visitor's and other residents to respect the resident and to refraining from making loud noises and conversations nearby.
In Japanese culture the cherry blossom or "sakura flower", serves as a reminder of mortality and humanity, knowing that the life of a human being can end anytime just like the flower's. The cherry blossom represents this human condition, reminding us that life is short and that we should live it well.
Thank you for your cooperation.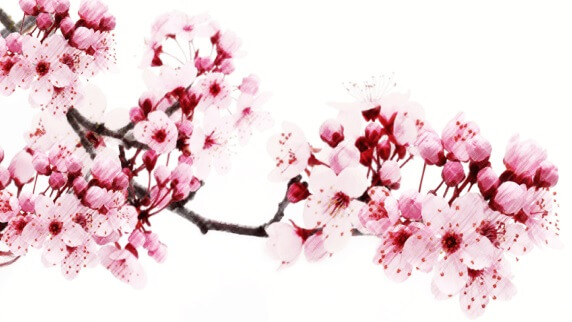 ---
Outbreak Update
March 1, 2023
The scabies outbreak on B1 has been resolved today March 1, 2023. Visitation may resume following the general visitation guidelines and hours.
East 2 COVID-19 outbreak has been declared over March 1, 2023. Visitation may resume following the general visitation guidelines and hours.
Thank you.
---
Roman Catholic Services Resume at Middlechurch Home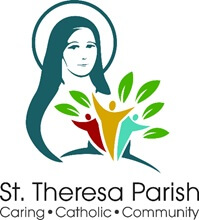 ---
Middlechurch Home of Winnipeg
The Middlechurch Home of Winnipeg is a 197 bed Long Term Care Facility. It is located in the Northwest area of Winnipeg on the south side of Balderstone and on the west side of the Red River at 280 Balderstone Road In West St. Paul.
All the rooms and our entire facility is a smoke-free environment.
We believe that all residents of the Middlechurch Home of Winnipeg deserve respect, high quality care and service, open communication, privacy and much more. We believe that Middlechurch Home of Winnipeg is each Resident's Home and will be a community of belonging and hope, built on caring and nurturing relationships.
The Middlechurch Home of Winnipeg is committed to coordinate and deliver safe and caring services that promote health and well-being.